Are you a course creator, coach or consultant who wants to grow your business in English?
I can make your words
work for you
You're passionate about helping other people to grow their business, or even just to reach their full potential.
You've been doing it in Dutch, German or French for years.
There's a huge English-speaking market that can benefit from what you have to offer.
There's only one problem—you need to reach them in English, which isn't your first language.
I'm here to help you make the world a better place when you bring your special gift to a wider public—the English-speaking market.
Your mission to help people transform into better versions of themselves is close to my heart. I spent 18 years of my adult life coaching new mothers.
I've also worked as a corporate English trainer and a wellness coach.
As a course creator, coach or consultant reaching out to English speakers, you want to make sure that your message comes across in English as clearly as it does in your language.
There's no need to speak perfect English, but in your written communication, a grammar mistake, or a badly phrased sentence can make the difference when it comes to acquiring new clients.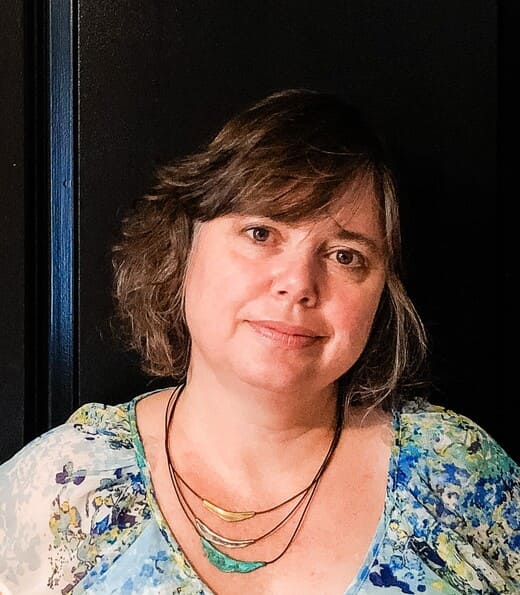 I've always been obsessed with language, especially words and how they can best fit together to express a clear point or achieve a certain effect.
Besides my coaching work, I've worn a lot of professional hats during my adult life. I've worked as an English teacher, a journalist, a secretary and even as an insurance underwriter. In every one of these roles, I've learnt how important clear and compelling communication is and what a difference it can make, not just in relationships, but also to your bottom line.
Learn a bit more about me, as I explain why I post on English in LinkedIn.
I've experienced the persuasive power of the written word in my professional life and also in my private life.
My letter to the immigration authorities explaining my family's situation speeded up my Canadian permanent residence application from the regular 24 months to 9 months.
I saved tens of thousands of dollars by crafting a strong justification that exempted my eldest son from expensive international fees for college. And my written appeal enabled my two youngest sons to get the rarely granted permission to go to school in English in the French-speaking Canadian province of Quebec.
Writing for results
Seeing my writing have these results in my own life encouraged me to move from being a technical and legal translator into the field of marketing translation. It gave me the awareness and the confidence that I could also use my writing to generate results for other people too.
Growing up bilingual...
in a country that boasts eleven official languages gave me an appreciation for how learning other languages opens doorways to other cultures and whole new ways of thinking. I jumped at the chance to learn more languages as soon as I could, opting for a high school a 45-minute bus ride away because it offered Latin and studying German and Italian at university.
I've lived nearly half my life...
in Germany (Bremen and Bavaria) and in Montreal, the largest French-speaking metropolis in North America, immersing myself in the cultures of these places and becoming intimately familiar with spoken and written German and French.
I've also lived in several English-speaking countries...
so I'm acutely aware of the distinct cultural and linguistic differences between the different English-speaking countries. I can help you identify if you are targeting the right English-speaking market with your words.
When it comes to qualifications, I've got what it takes
MA in Advanced Language Skills (German)
Test de connaissance du français pour le Québec  – Compréhension écrite (690 out of maximum 699 points)
Become an SEO-savvy Translator
TAGS Language Solutions
Blackford Centre Diploma in Copywriting (with Distinction)
Let me help you bring your gift to English speakers